Being a successful CEO: An introspective look into how female entrepreneurship benefits women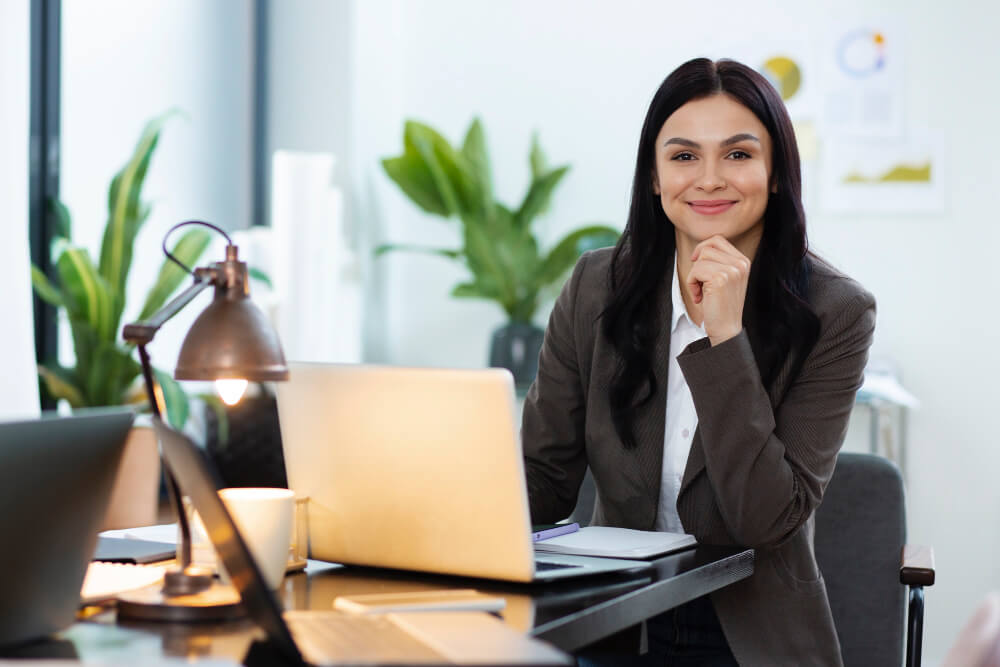 Being a successful female entrepreneur is difficult, but it can also be a lot of fun. It takes plenty of grit and determination to make it in the world, but the rewards are worth it. Let's explore some of the characteristics that make successful female entrepreneurs the people that they are.
We're also going to explore what makes female entrepreneurs important for society, as well as the impact they have as leaders.
What is a female entrepreneur?
Female entrepreneurs are women who run their own businesses – AKA, girl bosses, bad b's, mompreneurs, and epic go-getters! They are intelligent, independent women who are not afraid to make heady decisions and seek success on a grand scale.
They generally run or oversee several aspects of their company, including making personnel decisions, generating sales, or putting together marketing plans to target potential customers.
Contrary to popular belief, female entrepreneurs are not rare unicorns. Rather, they can be found across multiple industries – including, but not limited to – fashion, marketing, event planning, real estate and technology.
Female entrepreneurs can come from many walks of life. Some are University graduates who worked tirelessly for a corporation before setting out on their own. Others, meanwhile, may have skipped that corporate setting all together and successfully launched a startup fresh out of school.
Let's not forget about women who were greatly influenced by a parental unit who passed down their entrepreneurial spirit and encouraged such a path.
It's clear that female entrepreneurs have been making waves throughout history. But did you know that as of today there has been an influx of women starting businesses at an unprecedented rate? Studies show women own more than 42% of all businesses in the U.S., a number that has grown yearly. That's an impressive figure.
Why are female entrepreneurs so important?
Female entrepreneurs are essential because they pave the way for other women everywhere. They show that a woman can start her own business and be successful doing so. They also prove that women can do things other than just work in the office or stay at home with their families. In fact, many entrepreneurs successfully balance motherhood and a full-time career. Female entrepreneurs are breaking down gender stereotypes and helping show people that women are just as capable of starting and managing businesses as men are.
Here are some other reasons why female entrepreneurs are essential:
Female entrepreneurs are leaders
Female entrepreneurs are leaders who are steadily changing the world, whether they recognize it or not. They're not just changing the world by opening their own businesses and making money. They're helping the world to see what's possible for women in business – which is a big deal.
When we see female entrepreneurs, we see a world with no limits to what women are capable of. We know there is not a glass ceiling holding women back from their dreams – for little girls and women everywhere, this is essential.
Seeing successful women in business can make so much difference in the world when it comes to women and young girls believing in their abilities.
Female entrepreneurs empower other women
Female entrepreneurs empower other women because they're in a position of power and influence, and demonstrate to other women what they are capable of. Long gone are the days when women were seen as the less competent sex – here comes the era of secure ladies who know how to get the job done.
Female entrepreneurs can also help out other female entrepreneurs by offering them access to resources they may not have had otherwise. This can include funding, connections, as well as information about an industry.
Female entrepreneurs helped make the economy stronger
Female entrepreneurs are vital because they've helped make the economy more potent than ever before. According to a McKinsey & Company study, advancing women's equality can add $12 trillion to global growth by 2025.
Female entrepreneurs are more likely to hire not only other women, but also people of color, creating more equal opportunities for those who might not have had them otherwise. This is important in an economy where the unemployment rate for women of color is higher in comparison to white men.